The low of 37° today at Danbury is the second lowest September minimum temp in the last 10 years! In fact, a few days ago we had the 2nd warmest September minimum since 2004 and today we were 1 degree away from the coldest.
The only other year I can see that had this swing was in 2007. 68 on the 10th to 36 on the 17th.
Going further…Only 12 times since 2004 Danbury has hit the 30's in September. So it's not that common especially mid September.
Radiational cooling was at its best overnight. Take a look at the 7am temps. 30's made it down to northern Virginia. Marthas Vineyard hit 32! There ere scattered frost reports from NW NJ into CT and New England. Take note of the Hudson Valley and even Hartford (HFD), they stayed a bit warmer.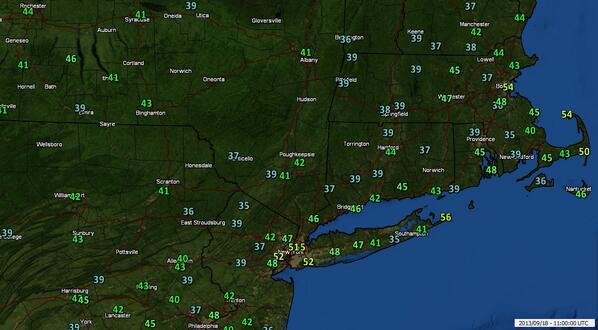 As I drove to work, I noticed some thick fog scattered about along Route 35 in Katonah and I-684. Then I realized it was either near a river or in a valley. That prevented frost and colder temps. (The fog)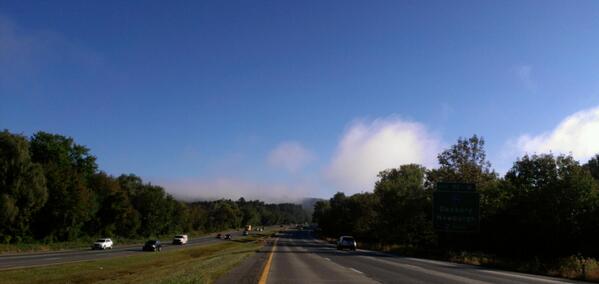 Danbury, CT (456′) was colder than Mt Washington (6266′) this morning.