(ABC) — The season's first wintry blast, which dumped snow across the Great Lakes region over the weekend, will continue to blanket parts of the northeastern United States this week.
The storm system, which began this weekend in the upper Midwest, has dropped up to 18 inches of snow in parts of upstate New York. Parts of western Massachusetts and northwestern Connecticut got about a foot of snow, according to the National Weather Service.
Meanwhile, parts of Michigan received up to 8 inches of snow. Gusts up to 70 mph were reported from Minnesota to Michigan on Saturday, according to ABC News' senior meteorologist, Max Golembo.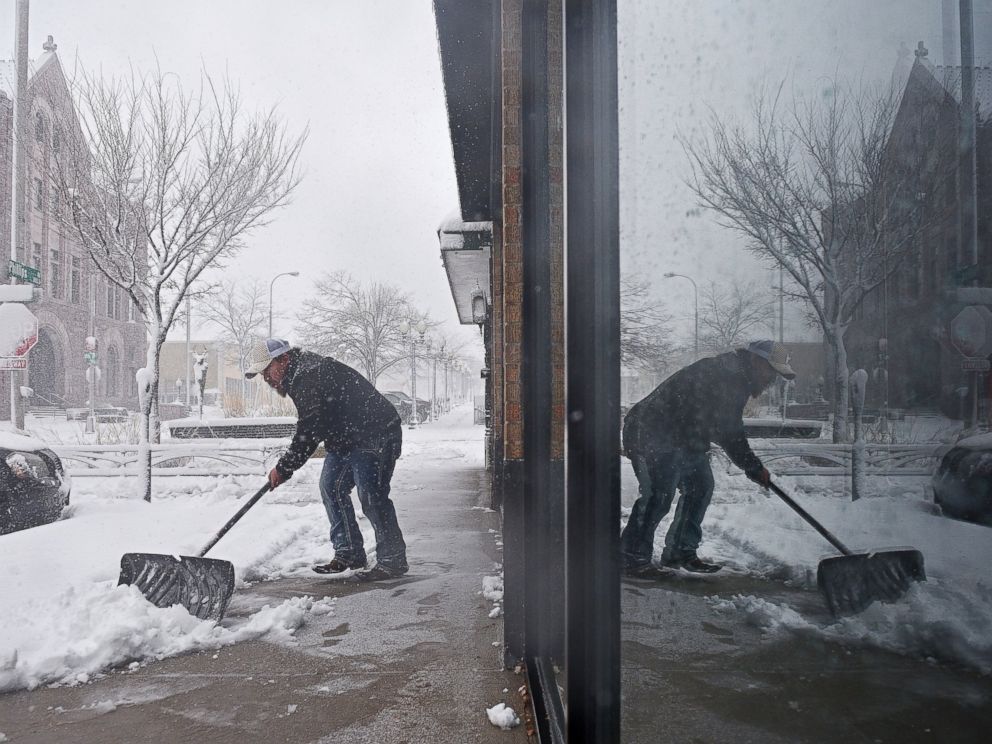 Much of northern Minnesota was buried under 10 to 18 inches of snow by Saturday, and there were reports of up to 2 feet of snow in some areas. Over 20,000 homes and businesses were reported to be without power in Minnesota on Friday night because of blizzardlike conditions.
The storm was also blamed for at least three deaths and dozens of injuries in the North Star State.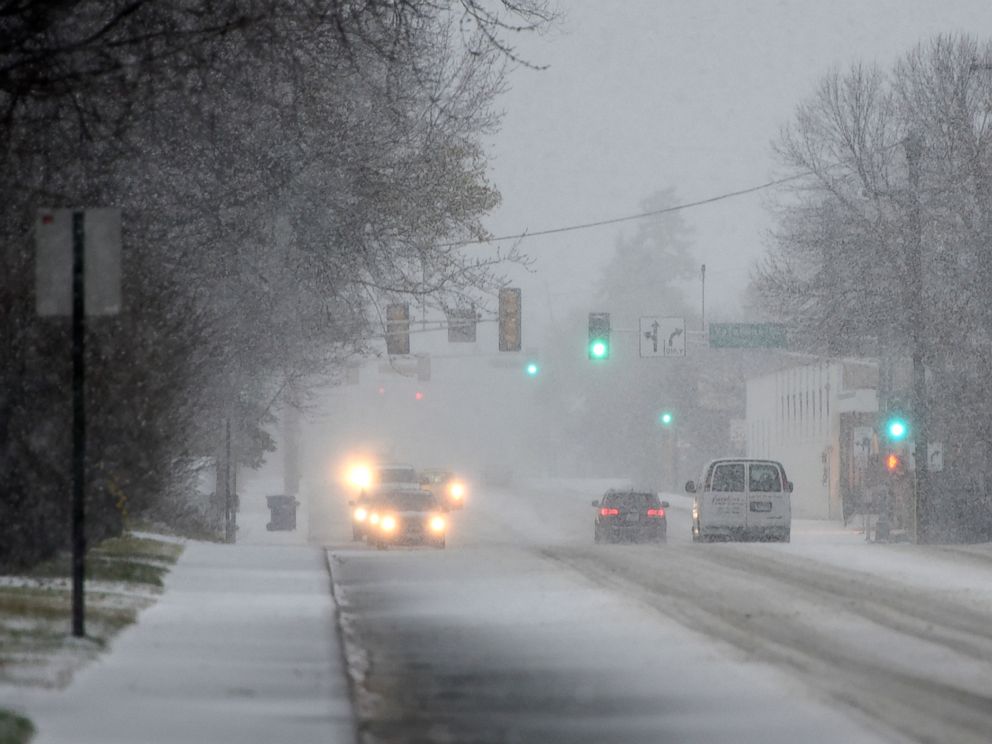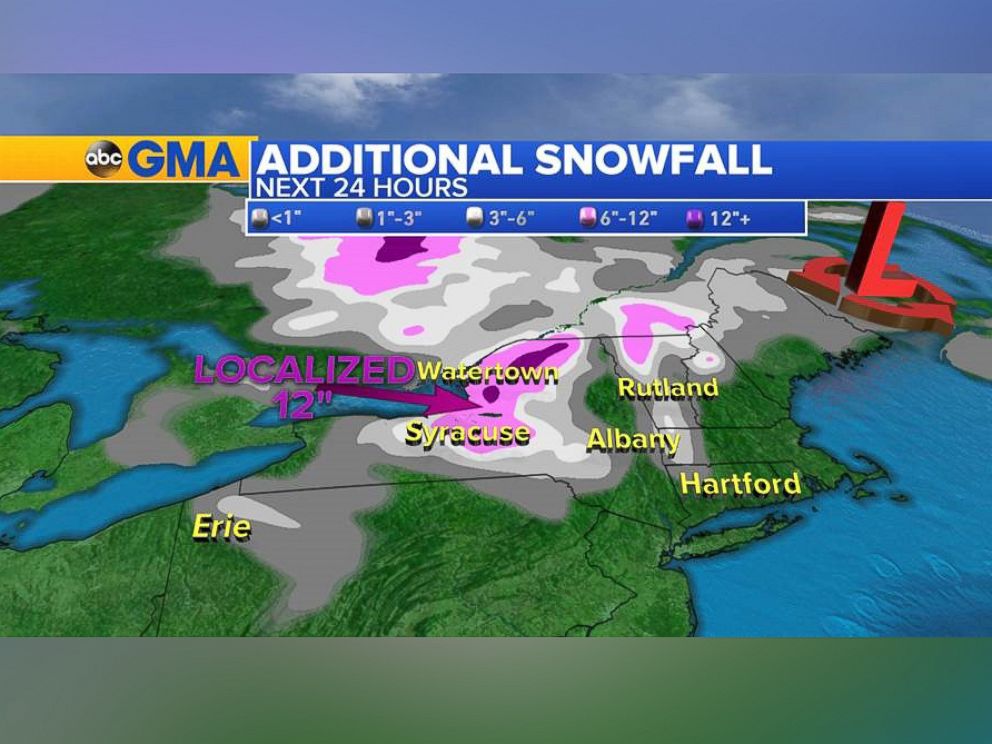 Snow will continue to fall this morning and early afternoon, mostly in parts of west-central and northern New York; gusts could reach close to 50 mph. Winter storm warnings were still in effect for parts of the Northeast today, and wind advisories stretched from Washington, D.C., to Boston, according to Golembo.
"Additional snowfall will be found today, mostly near the lake-effect bands in western New York. But some snow is also possible in New England," he said.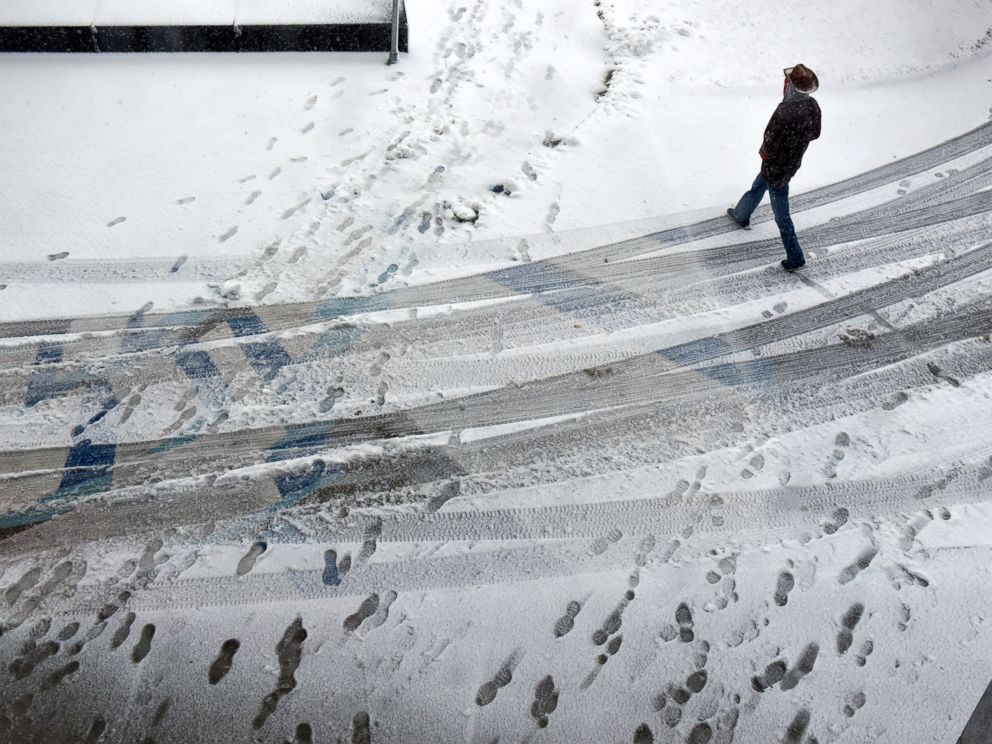 The storm is expected to die down later today. But a new winter storm moving in from the west is expected to bring significant travel delays for the Rockies, Midwest and South this week, according to Golembo.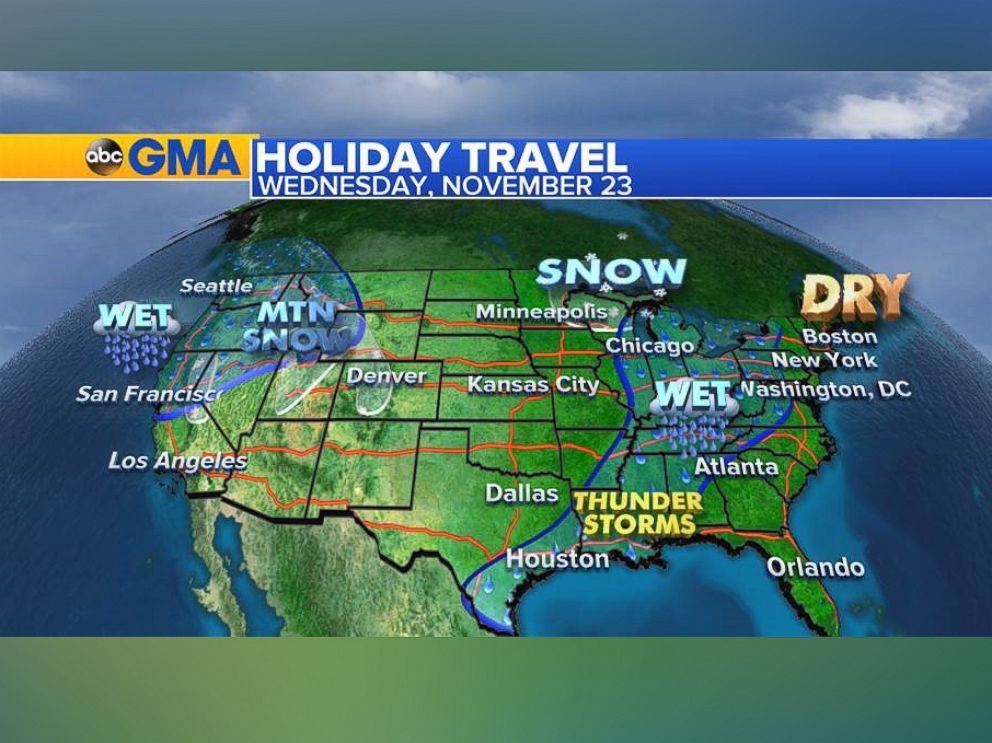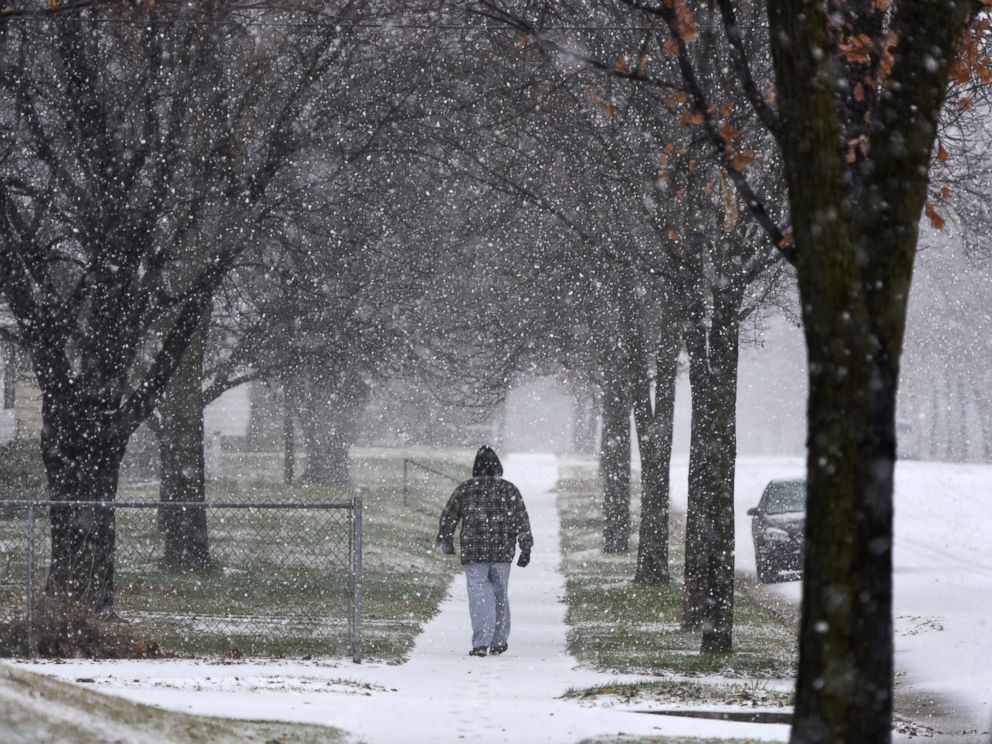 While lingering in the western United States, the new storm will bring heavy rain to Northern California today and snow to the Sierra Nevada and the Rockies. Texas and the Gulf Coast could see heavy rain with severe storms on Tuesday, and northern states could get more snow.