(ABC)– The man accused of killing a New York City Police Department officer was captured on surveillance camera approaching the marked police command vehicle just moments before the fatal shooting early Wednesday.
The surveillance footage recovered from a nearby store in the Bronx shows the suspect, identified as 34-year-old Alexander Bonds, come near the vehicle's passenger side door, where police sources say Officer Miosotis Familia was sitting and writing in her memo book.
The video then shows several officers arriving at the scene to help Familia. An ambulance arrives to transport her to a nearby hospital, where the 48-year-old mother of three was pronounced dead at 3:37 a.m. ET. Familia was a 12-year veteran assigned to the New York City Police Department's 46th Precinct's anti-crime unit.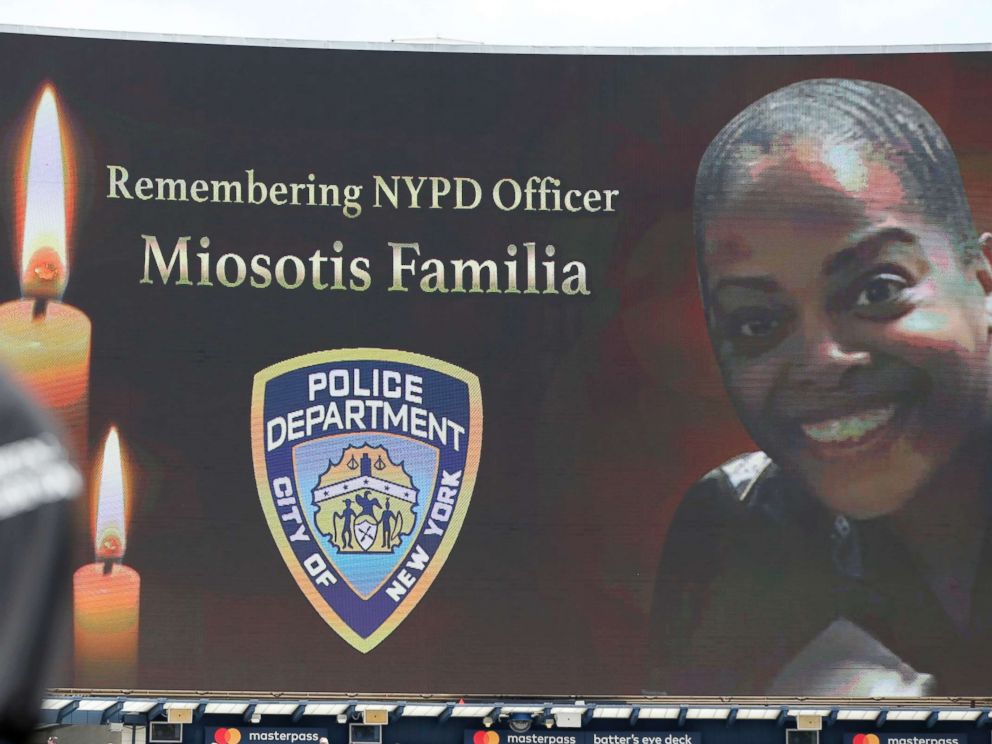 The .38 caliber revolver recovered from the crime scene was stolen in West Virginia in 2013, police sources told ABC News.
Related: Police look into what prompted deadly ambush of officer
Another person, believed to be an innocent bystander, was struck by a bullet during the confrontation. The individual was hospitalized with nonlife-threatening injuries, according to O'Neill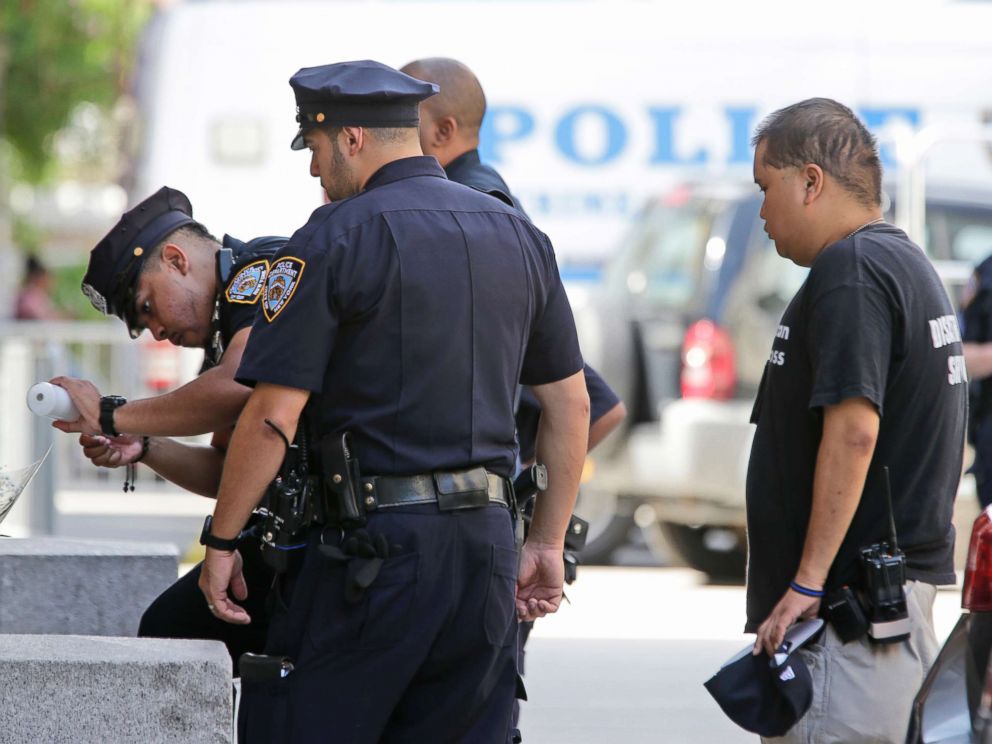 Familia's partner was not injured in the attack.
New York City Mayor Bill de Blasio announced Thursday that the city would invest an additional $1.3 million toward the installation of bullet-resistant door panels, window inserts and other retrofits for all NYPD command vehicles used by uniformed personnel.
"Together, as we mourn the loss of Officer Familia, we are reminded of our sense of community and that the safety of our men and women in blue who patrol our city every day to protect the lives of New Yorkers is paramount," De Blasio said. "The investment builds on this administration's previous commitment toward outfitting NYPD patrol vehicles with safety measures that allow our officers to do their jobs, and it is fundamental that we continue to identify ways to keep them safe."
Related: Cop killer had ranted about officers killing and abusing
The front windshields of the command vehicles will not be outfitted because current technology does not accommodate the curvature of the front windshield, the office of the mayor said in a press release.
One day after the tragic shooting, the police commissioner reassured hundreds of NYPD recruits at their swearing-in ceremony that they had "absolutely" made the right career choice.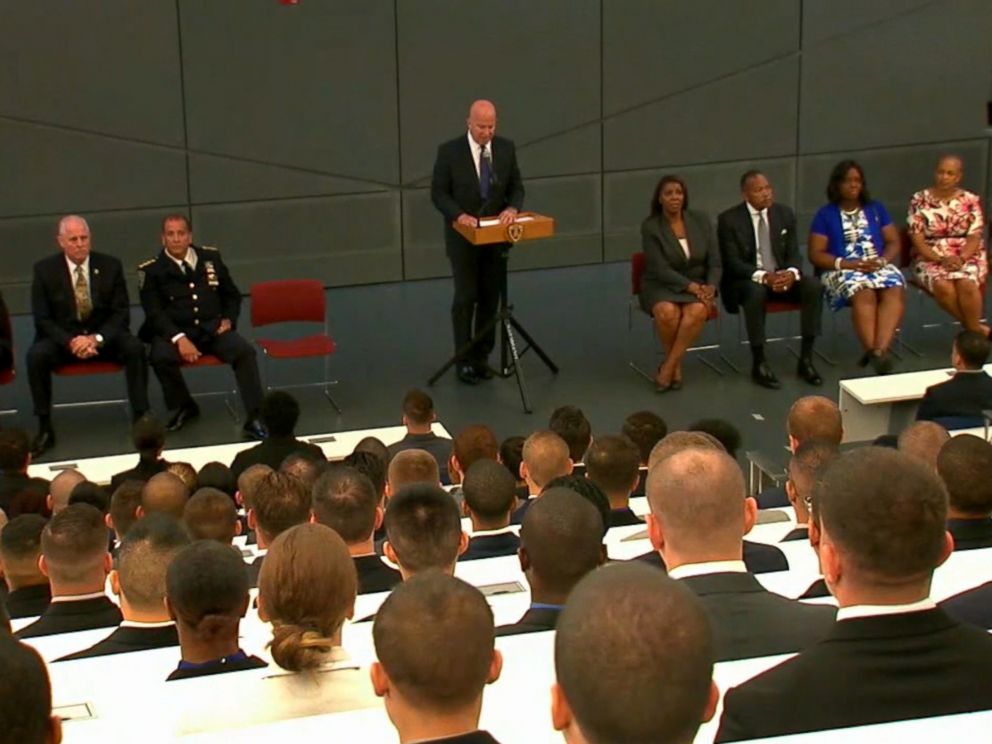 O'Neill said today the fatal shooting was "a real blow" to the police department, hours after its officers had ensured the city's safety on the Fourth of July holiday.
"The work of Officer Miosotis Familia is not finished," ONeill said, telling the recruits that it is their job as cops to finish it.
ABC News' Matt Foster, Aaron Katersky, Rachel Katz and Emily Shapiro contributed to this report.