(ABC)– The American mom held hostage by the Taliban for five years says she was beaten and raped as she tried to protect her children from their captors.
Caitlan Coleman Boyle, 31, from Stewartstown, Pennsylvania, who was abducted while traveling in Afghanistan with her husband Joshua Boyle, 34, of Perth-Andover, New Brunswick, and had three children in captivity, described the brutal treatment her family endured in captivity in an exclusive broadcast interview with ABC News.
She said some of their guards "hated children" and would target their eldest son for beatings, sometimes with a stick, claiming the young boy was "making problems" or being "too loud." When Caitlan tried to intervene, she was beaten as well. "I would get beaten or hit or thrown on the ground," Caitlan said.
According to her husband, Caitlan sustained serious injuries while fighting to keep her captors from her children.
Related: Former hostage of Taliban-linked group Caitlan Coleman speaks out, disputes account of Pakistan rescue
"She had a broken cheekbone," Joshua said. "She actually broke her own hand punching one of them. She broke her fingers, so she was very proud of that injury."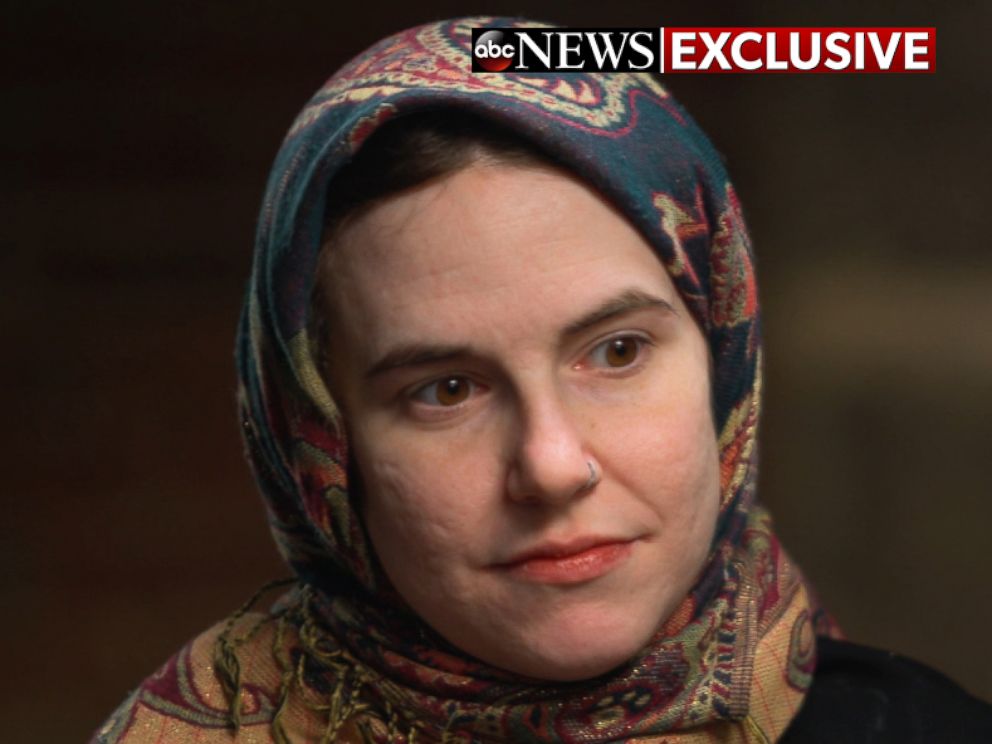 She also accused her captors of even more grievous crimes, saying the guards murdered their unborn daughter in a "forced abortion," and she was later raped by two men in retribution for trying to report the crime to their superiors.
"They just kept saying that this will happen again if we don't stop speaking about the forced abortion, that this happened because we were trying to tell people what they had done, and that it would happen again," Caitlan said.
The couple told ABC News they are speaking out so soon after their release because they want justice for their abusers, hoping Taliban leaders will be put on trial for war crimes or otherwise held accountable within the tribal justice system.
"Our focus is on trying to hold accountable those who have committed grave human rights violations against us and against others," Joshua said. "I lost a daughter. That was more of a crushing blow to me than the years. What they did was a crime against humanity by international law."
The couple was abducted while traveling in eastern Afghanistan's war-torn Ghazni Province in 2012, taken prisoner by the Haqqani Network, an extremist element of the Afghan Taliban, and quickly transported to Pakistan. Caitlan, who was pregnant at the time of their capture, would give birth to three children while in captivity.
The family was frequently moved to different locations through Pakistan's tribal belt. According to Joshua, who says he was shackled for the duration of his captivity, the family was usually held in a single room, often underground, sometimes on a cement floor, sometimes on a dirt floor. The parents used discarded items as makeshift toys for their children.
"We would just teach them to use things like bottle caps or bits of cardboard, garbage essentially, but what we could find to play with," Caitlan said.
Related Content: Former hostage says his American wife was rushed to hospital
Caitlan said they taught their eldest son the alphabet, geography and constellations and tried their best to make the horrible tolerable. They used British history — the tale of the execution of Charles I in 1649 — to make up a game about beheadings, to ease their eldest son's fear should their captors do the same to his parents.
"He certainly knew that this type of thing could happen to his family, so he had great fun pretending to be Oliver Cromwell chasing Charles I around and trying to behead him," she said. "So we made it a game so that he wasn't afraid because there was, you know, there was nothing we could do if it came to that except try to make him less afraid."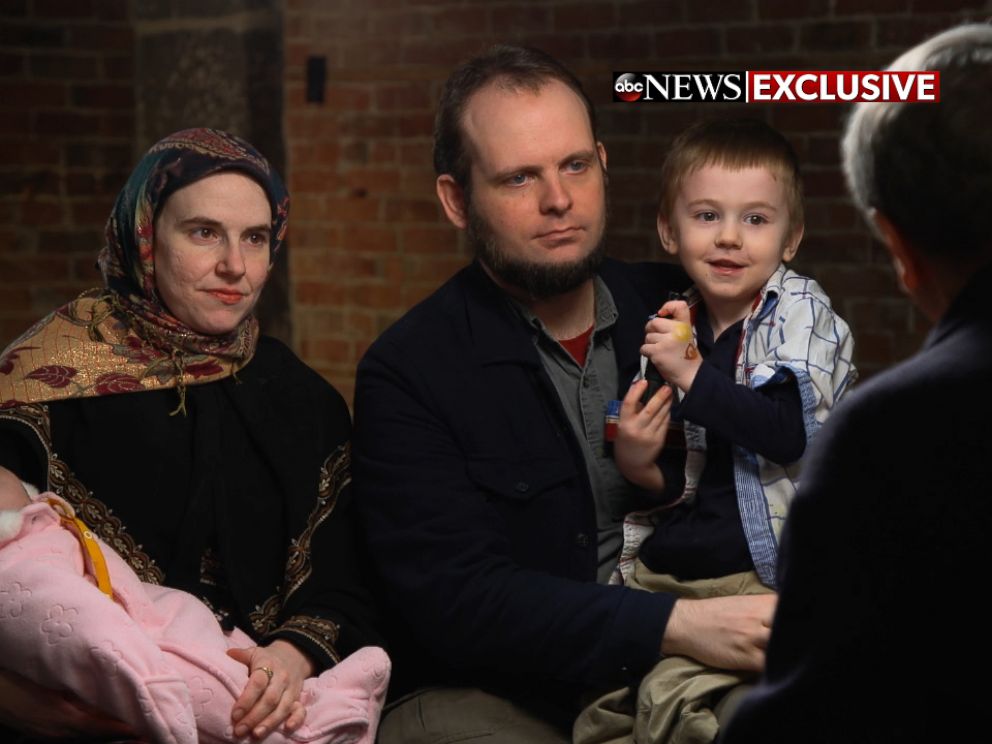 Danger, however, was never far from their minds. Caitlan said they told their son "some" of what was happening to them, but tried to keep "the worst bits" from him.
"But he had to know that these people were bad that he was interacting with outside of his family," she said. "That everyone else he saw, you couldn't trust."
The physical abuse of the family escalated, Joshua said, when the Haqqani Network demanded he join them as the extremist group's western propagandist.
"They had come four different times — to offer employment in the group… and I made it very clear that I'd rather be the hostage than be on 'your side of the cage.'" Joshua said. "I'd rather be inside than outside."
His refusal would have serious consequences.
"There were beatings. There was violence. Then they'd come to make the offer again. Still said no. More beatings, more violence. Maybe that'll be the solution. Still no," Joshua said. "And after the final time — that's when they killed our daughter. And after that there were no more intimations of recruitment."
Caitlan, who was taken hostage when she was already more than six months pregnant with her first son, had to hide the pregnancies of her two other children born in captivity.
"They didn't want us to have any more," she said.
Related Content: Ex-hostages back in Canada after harrowing raid to free them
She believes the guards put something in her food in 2014 to force a miscarriage of their unborn daughter, who the couple named Martyr Boyle. The couple complained to their captors and tried to slip notes to Taliban visitors informing them of the crime, so Caitlan and Joshua say their guards raped her while their eldest son was in the room to compel her to stay silent.
"One day they came into the cell, and they took my husband out forcefully, dragging him out, and one of the guards threw me down on the ground, hitting me and shouting 'I will kill you,'" Caitlan said. "That's when the assault happened. It was with two men. And then there was a third at the door. And afterwards, the animals wouldn't even give me back my clothes."
Caitlan said she successfully hid her next two pregnancies from the guards, and her husband helped her deliver them with no doctor present.
The couple was freed in mid-October in what was described by the Pakistani Army as an operation carried out by Pakistani troops, but details about that operation remain unclear.
Now living in Canada and trying to adjust to freedom with the help of supporters such as HostageUS, Caitlan and Joshua say the scars from years of abuse in captivity are only beginning to heal. The couple wasn't ready to answer lingering questions about Joshua's past and the circumstances leading to their capture and release.
Joshua was previously married to a fellow Canadian, Zaynab Khadr, who had family ties to al-Qaeda. Her father was a suspected al-Qaeda financer killed by Pakistani security forces, and her younger brother Omar was once the youngest detainee at the U.S. terrorist prison at Guantanamo Bay, Cuba. He has since been released.
When the family arrived in Toronto a month ago, Joshua told reporters at a press conference that he and Caitlan had been captured while trying to help poor Afghans.
"I was in Afghanistan helping the most neglected minority group in the world, those ordinary villagers who lived deep inside Taliban controlled Afghanistan, where no NGO, no aide worker and no government has ever successfully been able bring the necessary help," he said.
Joshua refused to discuss with ABC News why he was in Afghanistan, however, saying he has already answered those questions from the news media.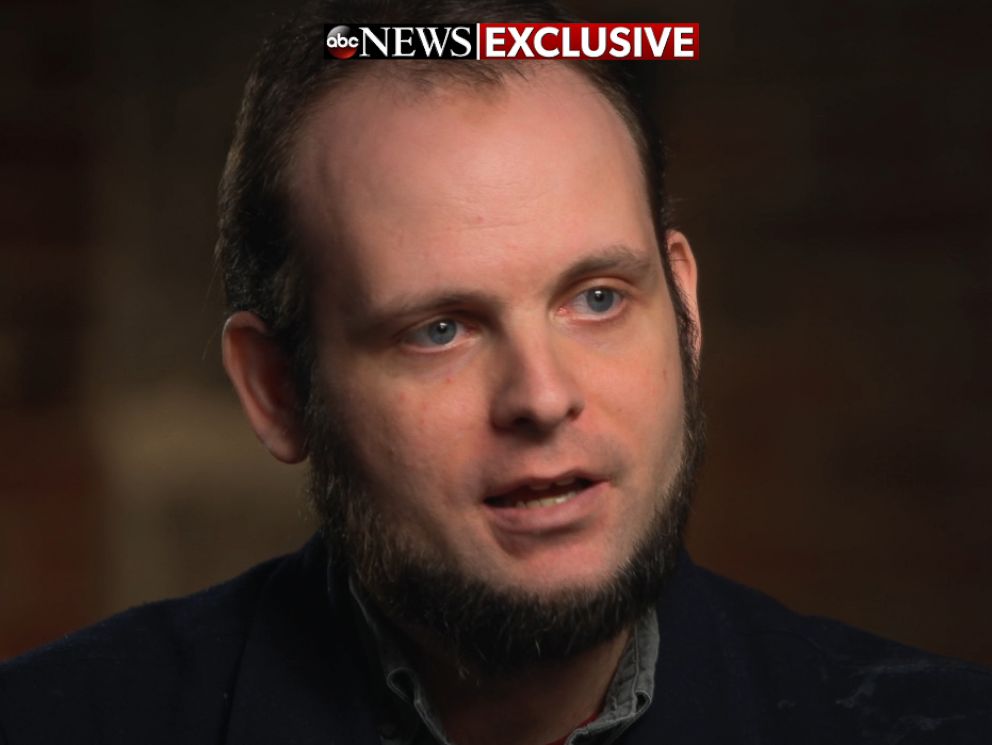 Caitlan confirmed that she and her husband "made the decision" to have more children but both she and Joshua declined to explain that decision further.
"I think it's a sad statement on the state of affairs of the world when a family is asked to justify their decision to have children in any circumstance," he said.
And the circumstances of the family's release remain in dispute. The U.S. government had planned a commando raid to secure the family, but officials were blindsided when the family suddenly appeared in the custody of the Pakistani military. Boyle maintains the family was rescued in a firefight.
"The only thing being exchanged was bullets," he said.
In the meantime, the couple is focused on the future and on their family. Caitlan says it was the children who kept her going while she was in captivity, so after years of trauma she hopes it's time for them to heal.
"I hope that they find enough happiness and joy to make up for it," Caitlan said.